Doing business in Poland
Interested in entering or expanding your business activities in the Polish market?
Then you need experts on the Polish law, who can give you the best possible advice and who speak the Polish language fluently.
Our Law Firm in Warsaw

The Braun Paschke Narloch Law Firm is a business law firm and specialized in Polish business law and in Polish commercial criminal law. Our law firm has long-standing experience in cross-border legal advice. Our lawyers and attorneys offer to English and German speaking companies – both medium-sized enterprises and international corporations – as well as to individuals a range of high quality legal services. Fast turnaround time is a matter of course to us. Moreover, communication is ensured to be in English or German with our clients. This feature is guaranteed by all our lawyers who speak English, German and Polish fluently. Our attorneys are specialised in the following areas of the Polish law: Labour Law, Mergers and Acquisitions, Public Procurement Law, Criminal Law, Corporate Law, Competition Law and Litigation before Polish Courts, e. g. before the Polish Supreme Court.
Our Partners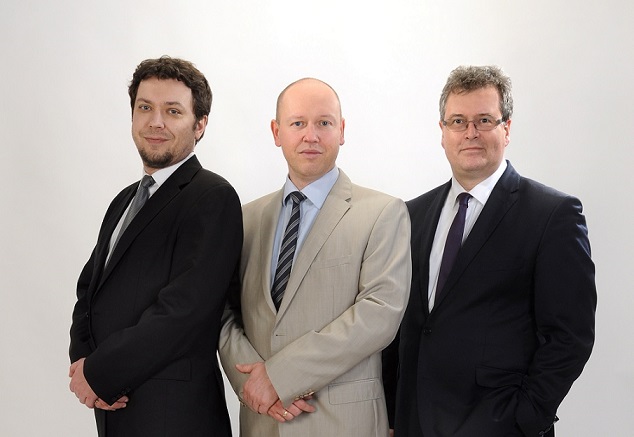 Marcin Narloch – Adam Paschke – Steffen Braun
Our Videos
Learn more about the Polish Law with our channel on


Our Remuneration
We go to new lengths to remunerate legal services. You have the choice: either consulting at our usual hourly rates or opt in our consulting packages.
Read more about our consultation packages
Our Main Practice Areas
Compliance
Do you like to talk about delinquency in your own company? This is a very important topic, because every year companies in Poland have damages caused by business crime in the region of several million Polish Zloty. This involves on the one hand thefts in the company itself, but on the other hand criminal offences, which are closely connected with business activities of the company, in particular crimes of corruption and violations of the fair competition.
We gladly advise you on the establishment of a compliance system tailored to the needs of your subsidiary. The attorneys of our law firm have long-standing experience in this area of legal advice. This starts with an analysis of the current condition of your company. The results of this assessment are then incorporated into the in-house guidelines to be established, relating both to your employees and executives, but also to the handling of your suppliers and business partners. We attach particular importance to the implementation of the developed compliance system involving your employees. In this context we will also gladly be at your disposal as an external part of a whistleblower system (Ombudsman).
In a whistleblower system, the task of the Ombudsman is to receive information from whistleblowers as external contact and verify whether it is in fact an issue that could constitute a criminal offence. If this is the case, then after having received proper authorization of the whistleblower, the Ombudsman may report this information to an appointed compliance panel at the Polish subsidiary or the parent company. The Compliance Department analyzes the facts and decides on the measures to be taken.
Labour Law
Our long-standing experience in Labour law cases in Poland allows us to advise you in the following areas of the Polish Labour Law:
preparation of appropriate contract models for members of the board of directors in limited liability companies and joint stock companies under Polish law,
advice to liability risks for directors in Polish corporations,
advice and legal representation in compensation claims of the Polish Social Insurance Institute ZUS or of the Polish tax authorities,
advice on the dissolution and amendment of content concerning employment contracts (dismissal with the option of altered conditions, regular and exceptional termination),
advise on corporate transactions (e. g. due diligence regarding labour code, support in negotiations between the social partners at company level, drafting and negotiation of social plans, information duties upon the transfer of an undertaking),
consultation on selection of the appropriate contract type (employment contract or civil law contract, agency agreement),
employment of office and technical staff (preparation of employment contracts and labour law documentation, company car and competition agreements),
consultation on flexible working time models,
opportunities for employee monitoring,
employee liability.
Public Procurement Law
In the last few years, the market of public procurement has developed into a major economic factor in the European Union. Due to the supply, service and construction work assignments requested from public authorities that run into billions, this market represents an interesting field of business for companies in many industry sectors. Participation in tenders of other Member States of the European Union extends the possibilities to acquire lucrative contracts for the own company. Not least due to the size of its domestic market, Poland in particular offers business opportunities for medium-sized companies from all over Europe.
Our attorneys and lawyers can advise and represent you in the following areas:
consultation in connection with the first contact to the potential contracting authority before the publication of a tender,
analysis of the public notice for the project selected,
legal support for the preparation of the bid (i.e. selection of documents and certifications to be submitted),
consultation on the preparation of bidder's inquiries regarding the explanation of the contract documents (specifications)
submission of appeals for violations by the contracting authority of procurement law provisions,
representation in disputes with a member of a bidder's consortium
opinions regarding individual issues of public procurement law in Poland.